When planning the perfect trip to anywhere, food is a huge consideration. It can be stressful trying to find the perfect place to eat for the family or a nice brewery or winery to visit on your own. Fortunately, when it comes to the city of North Monmouth, ME, we've got you covered. Our Jellystone Park™ Androscoggin Lake location, nestled in the woods of Androscoggin Lake, is tucked away just outside of Auburn, Lewiston, and Augusta. As a result, we've become experts on the area. Below, we've outlined a few restaurants, wineries, and breweries that we personally recommend and hope you give a try during your next visit!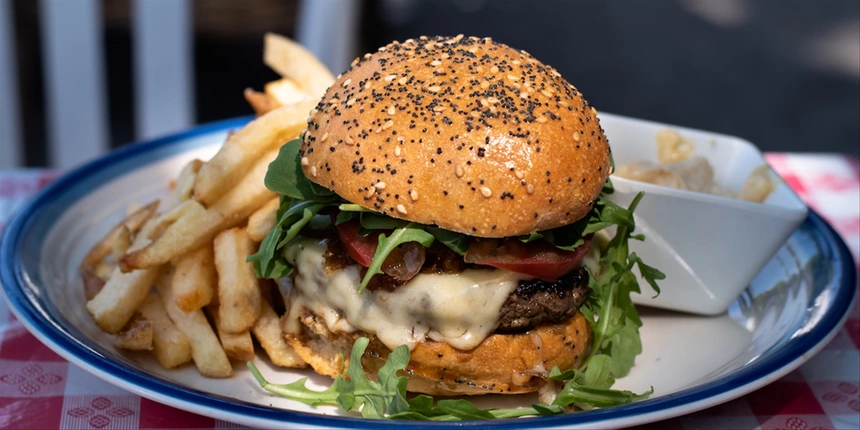 Restaurants
Finding a place to sit down and grab a bite can be tough. With so many different options and varying reviews, it can be difficult figuring out what places are truly good. Well, we can help with that! The North Monmouth surrounding areas have tons of restaurants to choose from with delicious food options. We've compiled our top five local restaurants near Augusta, Maine below!
Ted's Trackside Grill
If you're looking for a spot to sit indoor or outdoors, Ted's Trackside Grill has both seating options and is only 12 minutes away from our Maine camping resort! Ted's offers a variety of food options from burgers, to subs, to fish, to teriyaki chicken wraps! There are plenty of options to appeal to everyone in your family! They also offer desserts and a full bar outside of their dining menu. Visit this family owned restaurant next time you're in North Monmouth!
Winthrop House of Pizza
Everyone needs a good pizza spot when they're camping! Also located only 12 minutes away from us, Winthrop House of Pizza offers a wide variety of pizza options ranging from specialty flavors to gluten free pizzas. In addition to pizza, they offer land and sea specials, salads, calzones, subs, and more! View their entire menu here - there are so many different options!
Tavern on the Hill 305
Located 15 minutes away from our Camp-Resort, you can enjoy a nice sit-down dinner at Tavern on the Hill 305. Their menu has alternating specials, some of which include steak, eggplant parmesan, alfredo, and more! This Winthrop, ME restaurant also has live entertainment weekly so you can enjoy dinner AND a show! Plus, if you have room for dessert, they have a bakery in house and offer delicious sweet treats like a s'mores cheesecake!
TJ's Pizzeria
TJ's Pizzeria offers a classic American food menu and is only 8 minutes away! This is the best spot to grab a quick dinner, or to get take-out to bring back to your site and enjoy out on the picnic table! Open for lunch and dinner, they have a lot of pizza, wraps, and salad options. View their full menu here.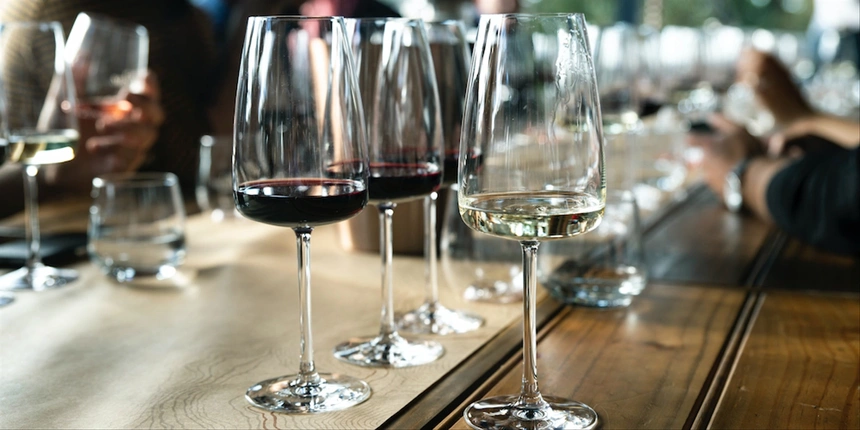 Wineries
When it comes to fine wine or cider, Maine is a perfect spot for tasting. Located right on the East coast and known for wine, mead, and cider, visiting our campground makes accessing these fine wines a little easier. Wineries like these are certainly worth a try when visiting North Monmouth, ME.
Absolem Cider Company
Cider is very popular in the North Monmouth, Maine area, so we had to include a cidery as an option!
Absolem Cider Company
is a 150 year-old barn that produces cider and wine! Their apples are organically grown on-site to make some of the best cider around. They have a tasting room where you can try a variety of their ciders, wine, beers, cocktails, snacks, and rotating food options! If you have a minute to get away for a tasting, head over to Absolem's tasting room!
Run Amok Mead
Not only is New England known for wine and cider, but it is also a very popular area for mead! Mead is an 8,000 year old alcoholic beverage made from fermented honey--making it very sweet! Located in West Gardiner, Maine, 25 minutes away from our campground, it's definitely worth the drive to try a beverage you might not have had before! Give mead a shot at Run Amok Mead.
Vista of Maine Vineyard & Cidery
Vista of Maine gives you the best of both worlds with both homemade wine and cider only 20 minutes away from our Androscoggin Lake campground! Their hard ciders and wines are delicious and you can try a wide variety in their tasting room. They even sell non-alcoholic ciders for anyone who is interested! There is also a seasonal bakery located in their tasting room, so you can enjoy a sweet treat with your drinks. Plus, they offer events like sunset sipping and paint & sip--how fun!
Willows Awake Winery
If you're looking for a close winery in Augusta, Maine, look no futher! Willows Awake Winery is 10 minutes away from us and sells top-quality wine carefully crafted from expert winemakers. Located on a beautiful vineyard, this peaceful winery offers a variety of red and white wines. Click here to visit their website and for more information.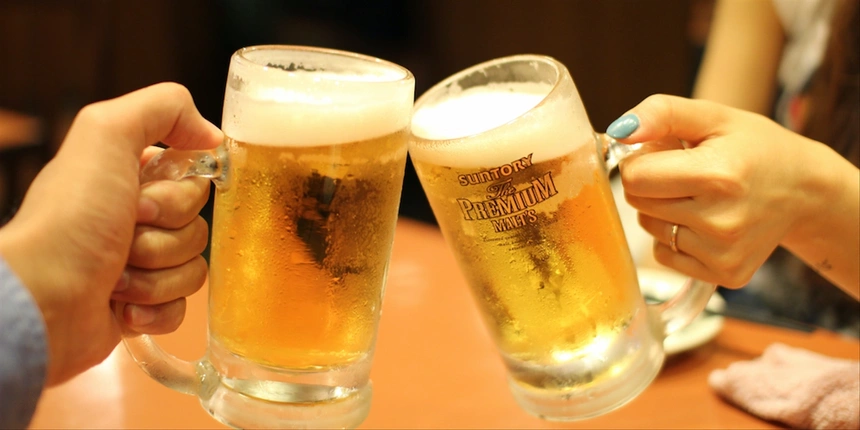 Breweries
Augusta, ME offers plenty of breweries but finding the best ones to visit can be tricky. Fortunately, if you're looking for a cold one near North Monmouth or trying to sample some craft brews, these five breweries we've compiled below should have you covered.
Van der Brew
Van der Brew is a great Augusta, Maine brewery to visit during your trip because they offer live entertainment, trivia, and events all summer long! It's only a 13-minute drive away to their tasting room from our campground. They don't have a website, but you can find all the need-to-know information on their Instagram account here.
Grateful Grain Brewing Company
Grateful Grain Brewing Company is the first, oldest, and largest brewery in Monmouth, Maine. This highly rated microbrewery features a tap room and a large patio for outdoor seating. Enjoy brews like IPAs, pale ale, Red Ale, and more. Their unique flavors are what have people always coming back to try more! If you love the beer after your tasting, buy some cans on site and bring it back to your campsite to enjoy around the campfire.
The White Duck Brew Pub
If you want a delicious meal alongside your cold brew, the White Duck Brew Pub is the spot for you to stop at located less than 20 minutes away! They have a large menu with a variety of options--and plenty of kids menu options for your picky little campers! Their hand-crafted ales date all the way back to the 1940s so be sure to order a drink or two with your meal. Click here to visit their website.
Baxter Brewing Co.
From the heart of Lewiston, Maine, over 30 minutes away, Baxter Brewing Company creates beer that is brewed for beer-lovers with a little extra passion. You can meet your all‑season, any‑weather kind of beer, made for easy drinking no matter when or where you are. Check out their beers filtered by season, so you can pick the perfect beer to pair with nights at our Maine campground. Click here to view their beers and for more information about Baxter!
Olive Pit Brewing Company
Olive Pit Brewing features a full spectrum of beers for all taste preferences at this brewery in Augusta, Maine! They craft uniquely flavored beers such as a Wasabi Pale Ale and a Sweet Milk Stout! If you're an adventurous beer drinker, drive 35 minutes away from our park to try these new flavors! As official beer partner of the Lewiston Maples, this place is a favorite for locals!
Whether you're looking for a nice family restaurant, a beautiful vineyard & winery, or a cozy taproom to discover, North Monmouth, ME has a place for you. If you need a place to stay while out here though, check out our Maine campground, as we are only a short distance from all of these excellent spots! To book your stay, call (207) 248-8041 or click
here
to view availability. We look forward to seeing you soon!