Brunswick is 45 minutes away from Jellystone Park™ Androscoggin Lake and offers a variety of hiking trails for all levels of expertise. Whether you're staying at our Camp-Resort for a week or weekend, or just passing through Brunswick on your way up, we recommend checking out one of the many hiking trails this city has to offer. Keep reading for beginner, advanced, and expert hiking trails near Brunswick to find one that's perfect for you!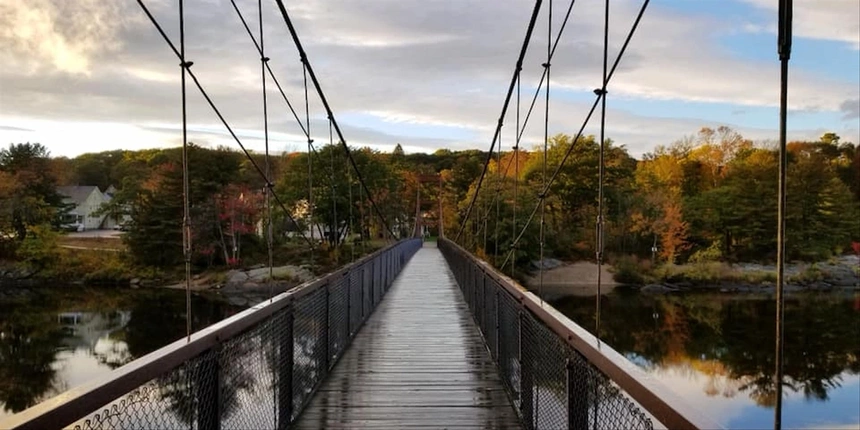 Photo courtesy of the Brunswick, Maine website.
Androscoggin River Bike Path: Beginner - 5.3 Miles
The Androscoggin River Bike Path is rated over 4 stars and runs along the Androscoggin River. At 5.3 miles long, this hike can be completed at an average time of 1 hour and 40 minutes. The best way to enjoy this trail is biking, walking, or running! Plus, your furry friends are welcome if they are leashed. This trail is 45 minutes away from our Camp-Resort, so you can make a trip down to complete the hike!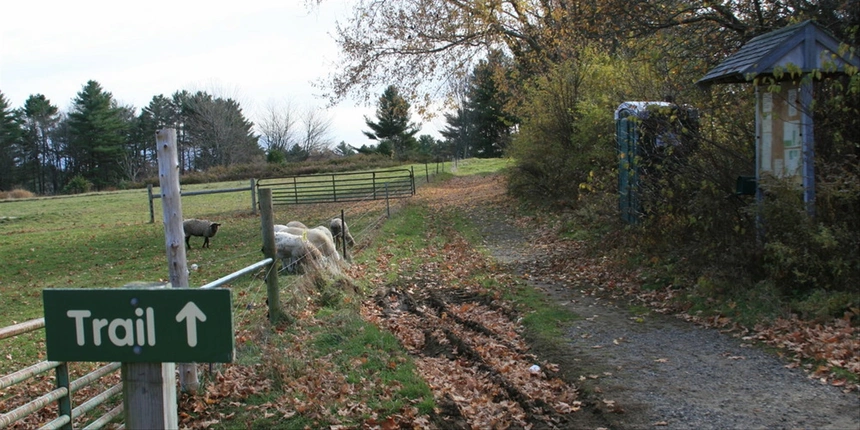 Photo courtesy of Maine Trail Finder.
Crystal Spring Farm Trails: Beginner - 5.9 Miles
This easy hiking trail is rated 4.5 stars and takes a little over an hour to complete--making it a perfect trail for a shorter hike. The Crystal Spring Farm Trail is recommended for cross-country skiing, hiking, and running and is very private and serene. This property is owned by the Brunswick-Topsham Land Trust and is surrounded by 100-acres of organic blueberry bushes! Be sure to grab a carton of berries in the summer to reward yourself after your hike. Plus, it is 50 minutes away from our park so you'll need a snack for the car ride back!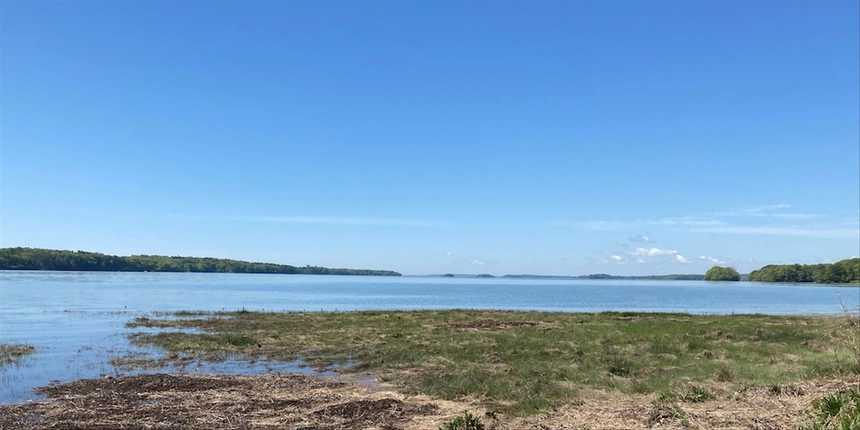 Marquoit Bay Conservation Land Trail: Beginner - 1.5 Miles
The Marquoit Bay Land Trail is only 1.5 miles and takes an average of 30 minutes to complete. This is an easy route, but there is a slight incline leading up to a 72 foot elevation gain. This quick hike brings you to a beautiful view overlooking the Marquoit Bay. It may be a 50-minute drive from our Maine campground, but it brings you along the coast of the Casco Bay and is worth a drive!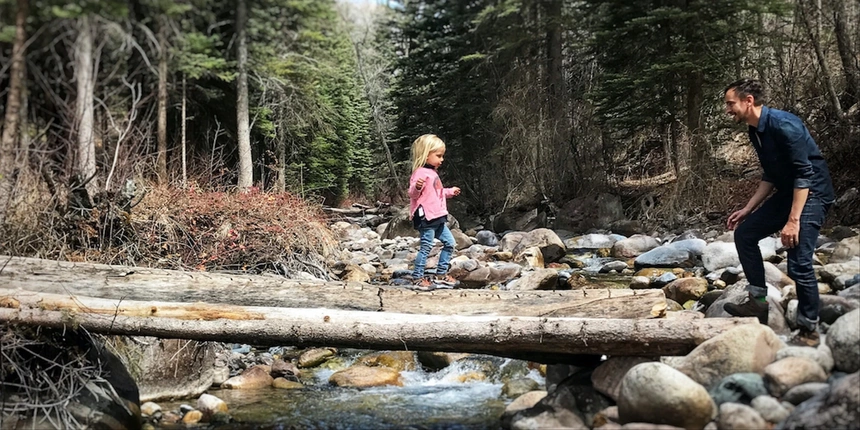 Topsham Pond Trail: Advanced - 5.4 Miles
Located in Topsham, only 6 minutes from Brunswick and 45 minutes from our campground, this is a great hiking trail in Maine for bikers or more advanced hikers. The Topsham Pond Trail is a great trail to visit no matter what your hobby is - biking, skiing, running, horseback riding, and four-wheeling are all popular ways to enjoy the trail. The surrounding area is very scenic with two ponds--Big Eddy and Little Eddy. The surrounding beautiful views make the hike so much easier to complete!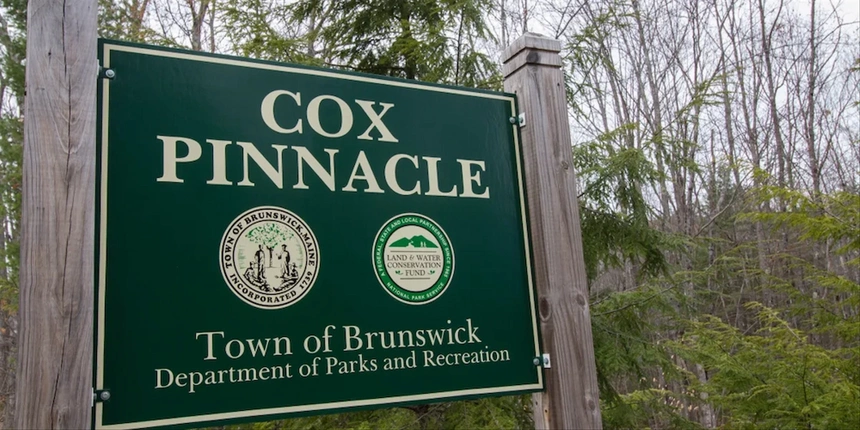 Cox Pinnacle Trail: Advanced - 1.8 Miles
The Cox Pinnacle Trail is a nature preserve located in Brunswick. This Maine hiking trail is located on a 103-acre park and has a trail system through hills and wetlands. Although it is only 1.8 miles long, this is considered a moderately challenging route. Experienced hikers can complete this hike in 45 minutes, but it's also a great spot for mountain biking! This is 40 minutes from our camping resort, but you can bring your dog with you as long as they are kept on a leash. It's worth the drive because another great feature is that this hike brings you to the highest point in all of Brunswick!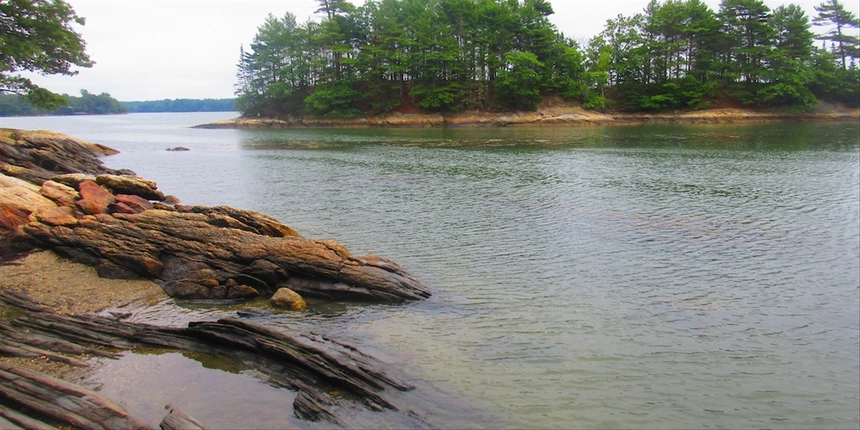 Wolfe's Neck Woods State Park: Advanced - 4.4 Miles
The Wolfe's Neck Wood State Park is located in Freeport, Maine, only 15 minutes away from Brunswick and 10 minutes away from shopping at Freeport Outlets. This hike is rated 4.8 stars because of its beautiful water views from the Casco Bay and Harraseeket River. Although it is one hour from our campground, it's worth the drive! The trail is surrounded by rocky shorelines which makes it a moderately challenging route and best for more experienced hikers. If you're looking for some of the best hiking in Maine, this trail is one of the spots to go!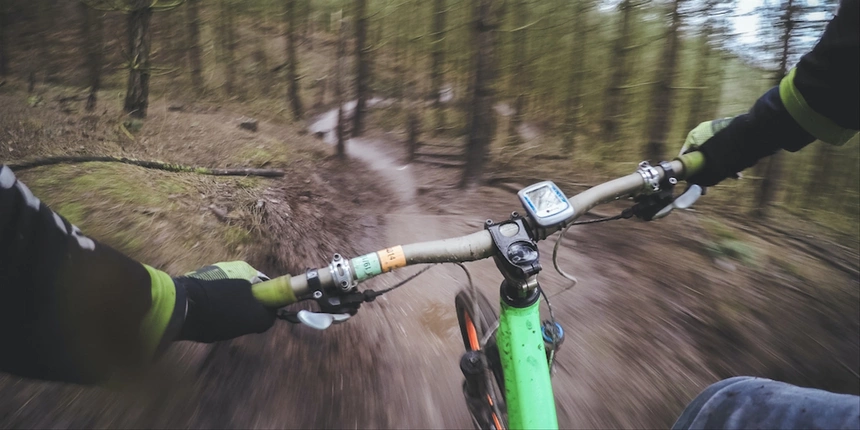 Neptune Woods: Advanced - 3.7 Miles
Neptune Woods is Brunswick-Topsham Land Trust's first mountain bike trail. Although this is a popular spot for biking, it's also commonly used for hiking, running, snowshoeing, and skiing. This trail is 50 minutes away from our park, but it's just under 4 miles long so it should keep you busy for a little while! The trail gets uneven through the woods and is moderately challenging, so it's best for more advanced hikers.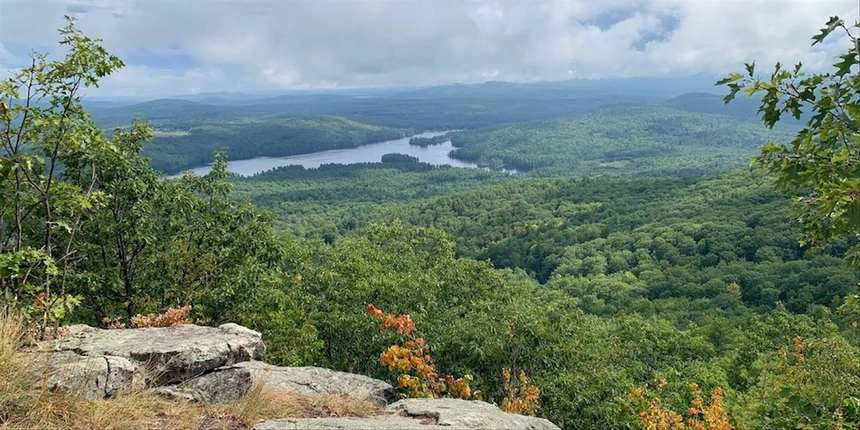 Ledges Trail to Bald Peak Trail: Expert - 3.9 Miles
The Ledges to Bald Peak Trail is a challenging route that takes you to an elevation gain of 1,725 ft! If you like rewarding yourself after a hike with a beautiful view, this is the spot to go. The trail is rated 4.6 stars and takes an average of 3 hours to complete. Though this hike is an hour 15 minutes away from our Maine camping resort, it is one of the most popular trails in Maine and is a must-see! Plus, if you're traveling from New Hampshire, odds are you might just pass through this are on your way over to us!
What are you waiting for?! It's time to explore one, multiple, or all of these Brunswick hiking trails to top off your family getaway. Don't forget to bring sunscreen, plenty of water, and snacks!