We have lots of exciting improvements planned here at Jellystone Park™ Androscoggin Lake! Although our Camp-Resort is much loved by many of our returning campers, we hope these improvements continue to WOW our existing campers while attracting new campers who are looking to create lasting memories! Keep reading to find out everything that's new at our top-rated Maine campground.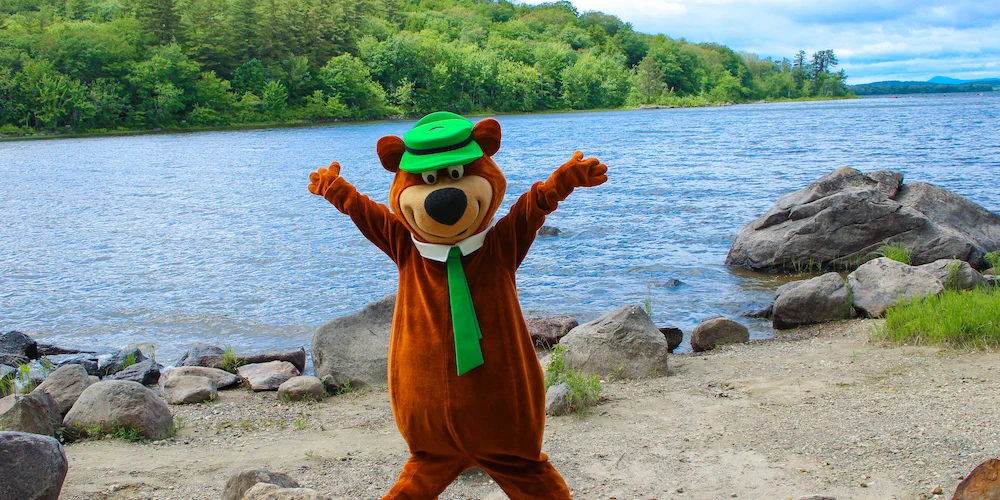 New Name
Surprise! We wanted to start off the new year with a new look, so we decided to change our name to Jellystone Park™ Androscoggin Lake! As we are located on the beautiful frontage of Androscoggin Lake, we wanted our name to truly reflect what we offer at our Camp-Resort. Changing our name to Jellystone Park™ Androscoggin Lake will give our campers a glimpse into the authentic camping experience we provide!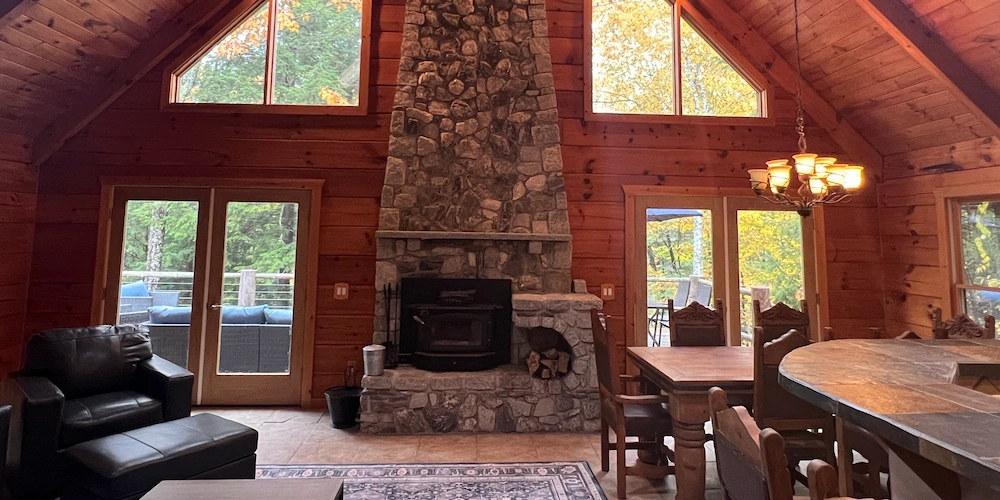 Three Bears Den
Grab a big group of friends or combine a couple of families in this spacious, new addition to our Camp-Resort. Our Three Bears Den is a beautiful, peaceful house that can sleep up to 16 people! You'll have no problem entertaining a large group with a full kitchen, dining table, entertainment area, bar, basement, comfortable patio, and so much more! Plus, Three Bears Den is our only accommodation open for booking year round - and is available for winter bookings right now! If you want to book a luxurious camping getaway during any season of the year, click here for more information about Three Bears Den.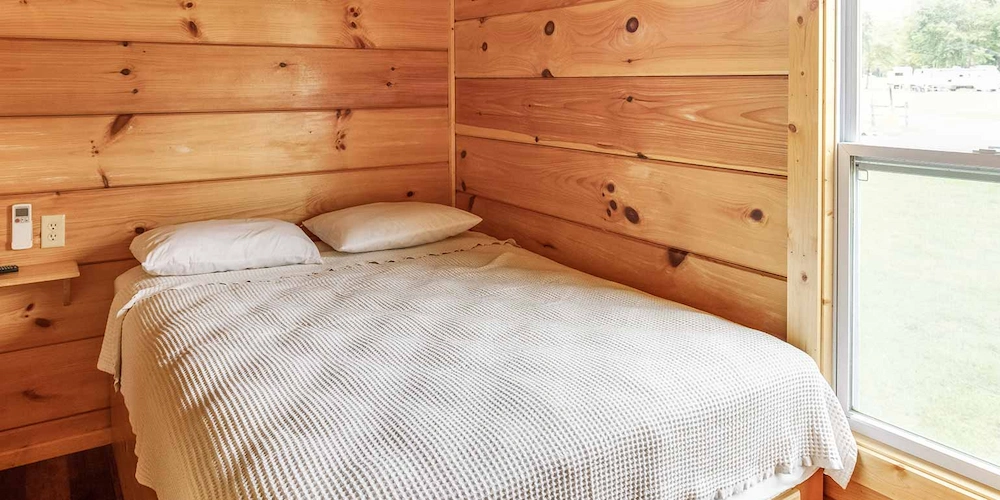 New Cabins
We wanted to add a few more cabins to our lineup to give all types of campers additional options to camp with us! If you don't want to sacrifice any of the conveniences of a home during your trip, these cabins are for you! Sleep up to six in our Cozy Cabins and enjoy a full bed, two twin beds, a pull-out couch, bathroom, kitchenette, and more!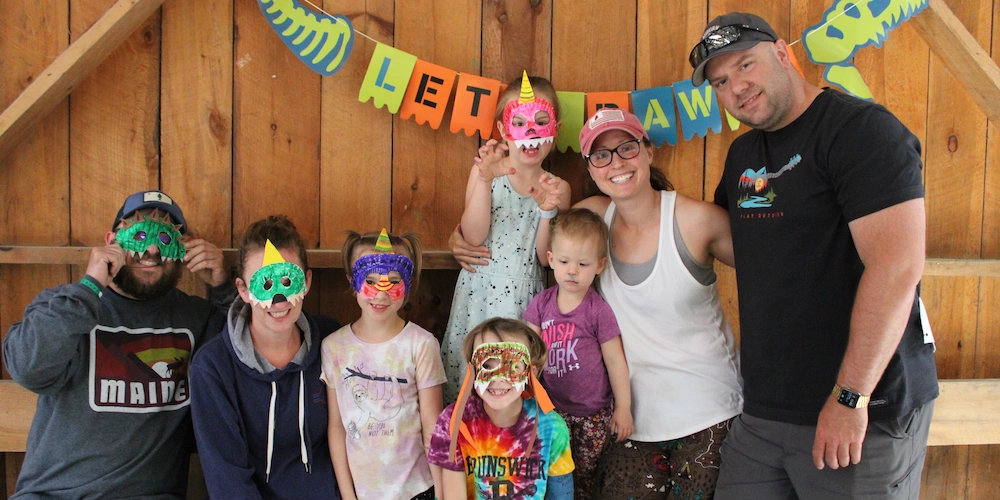 New Themes & Events
Our themed weekends and weeks are what make a stay at Jellystone Park™ so memorable! Our campers can enjoy themed weekends throughout the entire season, as well as themed activities daily during peak season! From parading around our Camp-Resort in a golf cart parade, to opening presents with Santa during Christmas in July, to scare-tastic Halloween weekends, each of our themes come with fun activities and events that campers of all ages can enjoy!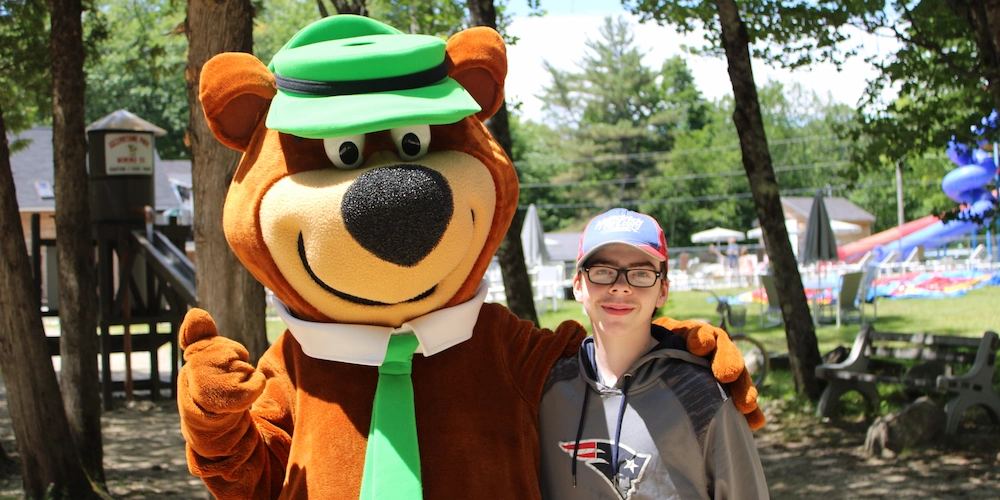 New Deals
While we've always had deals to help you save big on your stay, we have new and improved deals for 2023! Whether you're an RV, tent, or cabin camper, you can book a stay with increased savings when you use one of our promo codes at checkout! Receive 20% off your cabin or 25% off your campsite when you book a stay with our 4-Night Deal. For even more savings, use our 5-Night or 7-Night Deal to receive 25% off your cabin or 30% off your campsite! Wanting to add a 3rd night to your weekend stay? Book a stay with our Extend the Fun Deal for 50% off your extra night! Plus, get 20% off your golf cart rental fee when you use one of these deals. Be sure to take advantage of these deals when you book a 2023 stay!
As you can see, Jellystone Park™ Androscoggin Lake will be bigger and better than ever this 2023 season! We hope to show you all that our Camp-Resort has to offer - like a Water Zone, new themed weekends, and our new luxury cabins that can sleep up to 6 people! If you're ready to book, give our reservations team a call at (207) 248-8041, or you can book online. See you soon!